All the Tools to Run Your Social Media Business
Automate, Sync and Organize your online business Webview
Take orders directly in the inbox of your social media channel on our app-like interface. And guess what? Your customers can place their desired orders without needing to chat with you!
Button Text All-in-one Inbox
Stop switching between multiple online channels, such as Facebook, Instagram, etc. back and forth to reply to your customers and use LazyChat's All-in-one Inbox instead.
Button Text Order Management
Stop manually keeping track of your orders in spreadsheets and get them automatically organized for you on a single page.
Button Text Automations
Why waste time replying to everything by yourself when you can automate it? Automate your page's message replies, comment replies, answer FAQs, and many more with LazyChat.
Button Text Catalog & Inventory Management
Upload your products on LazyChat, and get them accessible from any of your connected sales channels. LazyChat keeps track of your inventory centrally for you too.
Button Text Customer Tracking
The data of every online customer of your shop is stored in a dedicated section. Use the data according to your needs and upgrade your marketing game.
Button Text
Get a snapshot of your business, and make efficient and strategically accurate decisions based on your business data.
Connect Messaging Social Media channels, e-commerce platforms, delivery channels, payment methods and manage your business from one place.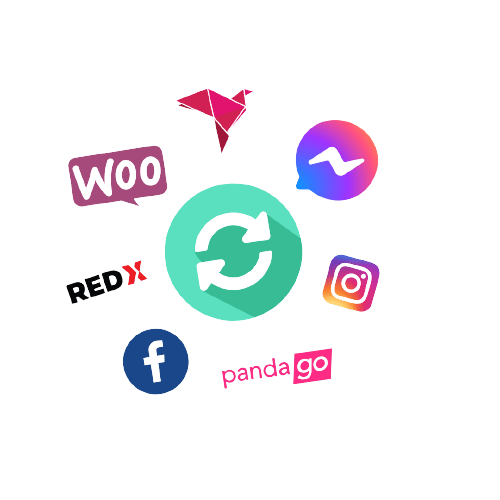 Simplify Your Online Business
Subscribe to get the news on awesome new features and latest updates